Digital Man
Country
United States
Directed by
Phillip J. Roth
Release Date
1995
Studio
Green Communications
Sci-Fi Productions
Digital Man is a 1995 science fiction action movie directed by Phillip J. Roth. In not-so-distant future a battle cyborg is sent to eliminate of group of terrorists who possess the launch codes of nuclear missiles. But due to a sabotage he disappears in a desert on South-West of USA, so a group of commandos is sent after him.

The following weapons were used in the film Digital Man:

All military personnel, including A2 Group commandos, Gen. Roberts (Ed Lauter) and Capt. West (Adam Baldwin), carry Glock 17 pistols. Several terrorists in the opening scene are also seen with Glocks.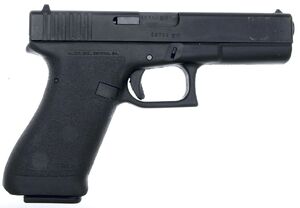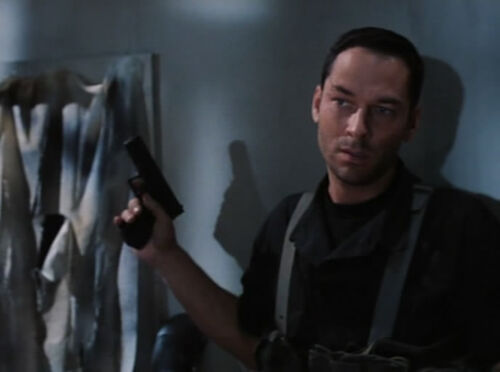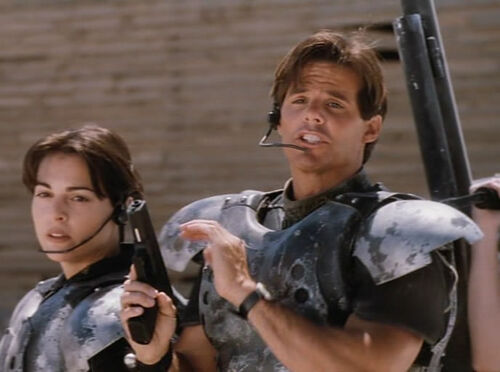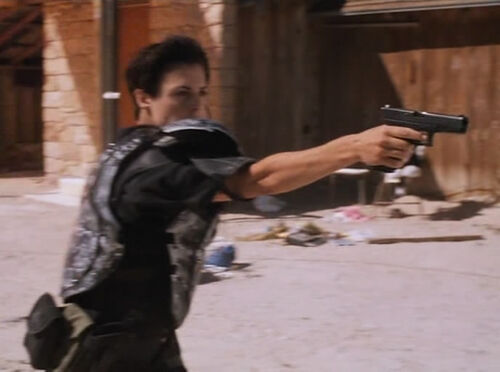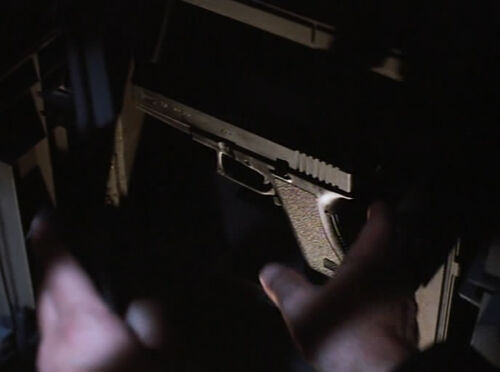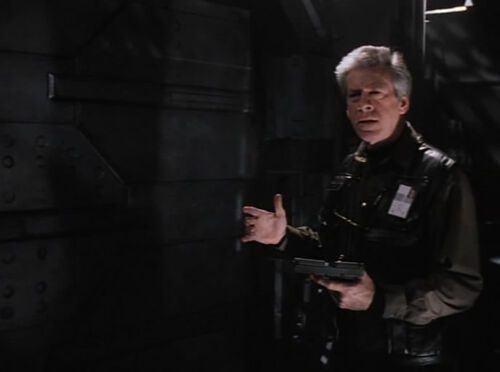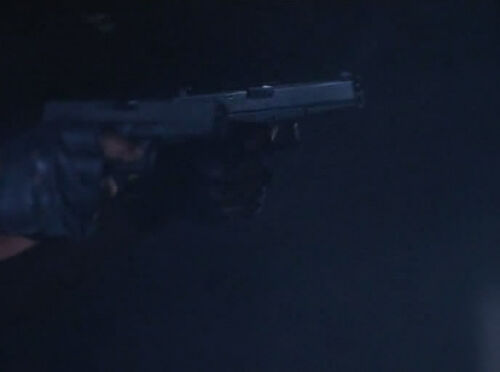 Smith & Wesson Model 629 Competitor
Edit
A Smith & Wesson Model 629 Competitor revolver is a personal handgun of the sheriff (Cliff Emmich) in Badwater. Later it is seen in hands of Billy Bates (Don Swayze) and Susie (Chase Masterson).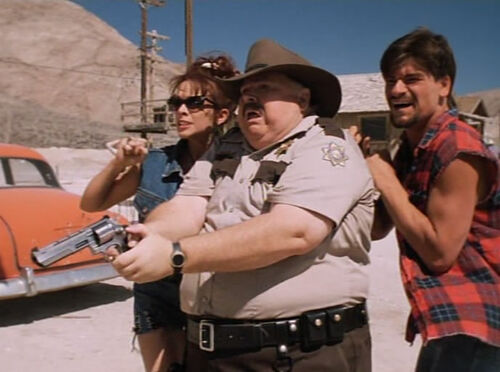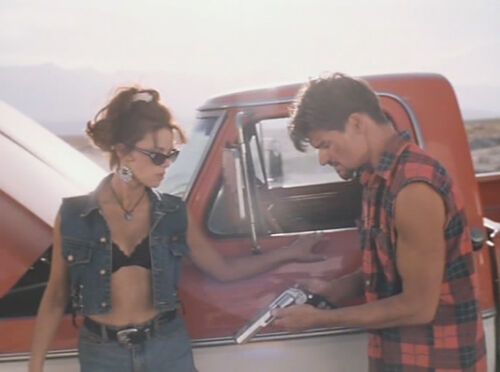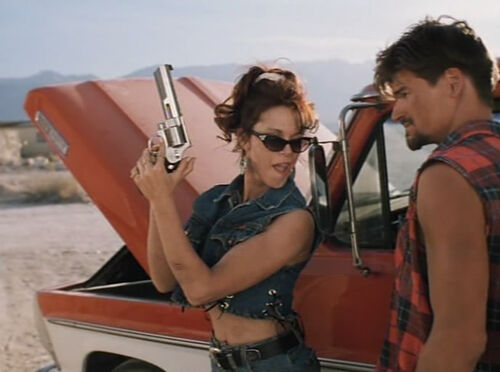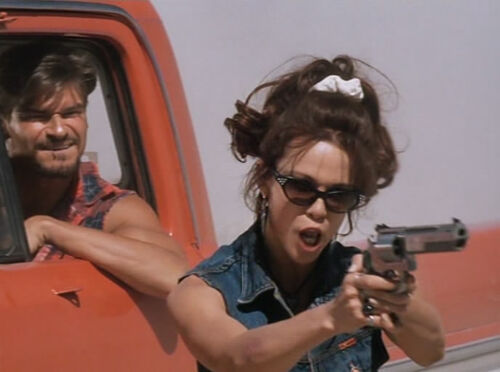 FIE Titan
Edit
Billy Bates (Don Swayze) also carries a nickel plated pocket pistol that looks similar to FIE Titan.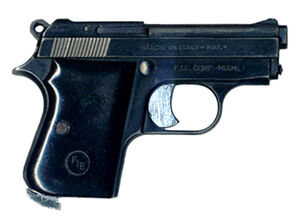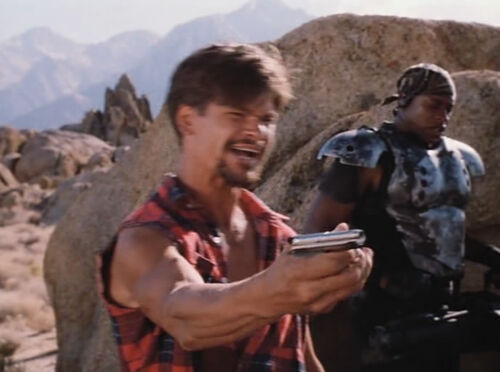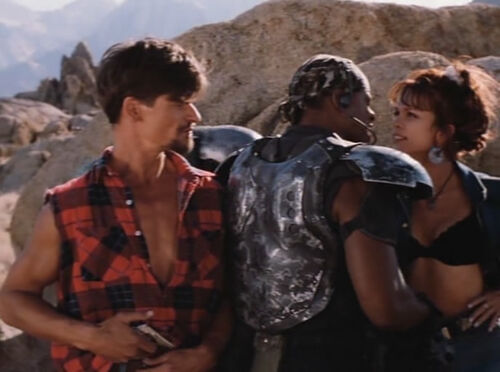 Mossberg 500 Cruiser
Edit
When D1 appears in Badwater, Billy Bates (Don Swayze) meets him with a Mossberg 500 Cruiser shotgun.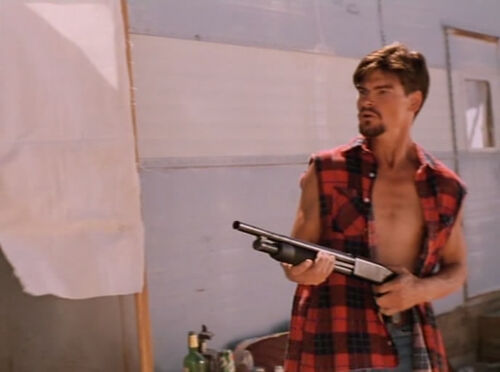 Mossberg 590 Cruiser
Edit
A Mossberg 590 Cruiser with extended magazine tube and heat shield is seen in hands of a Ida (Jeanette O'Connor).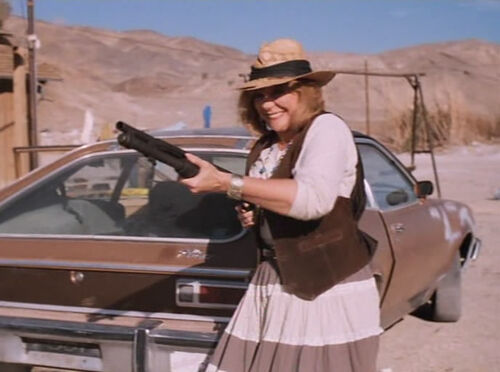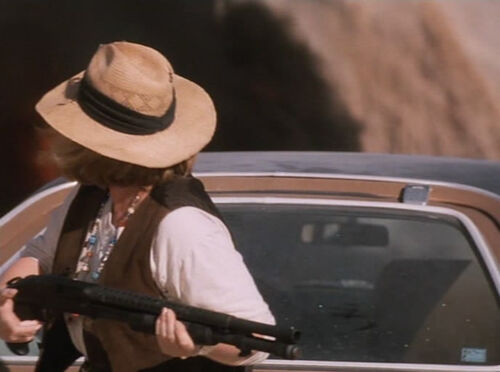 Unidentified pump action shotguns
Edit
Various pump action shotguns are seen in hands of the citizens in Badwater.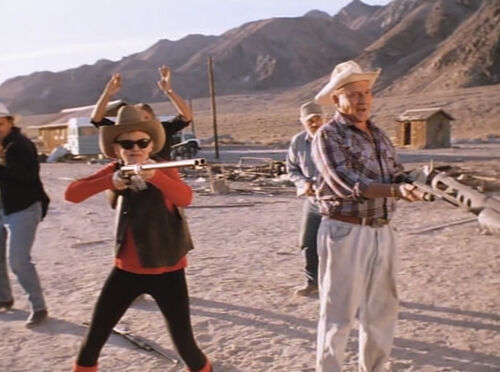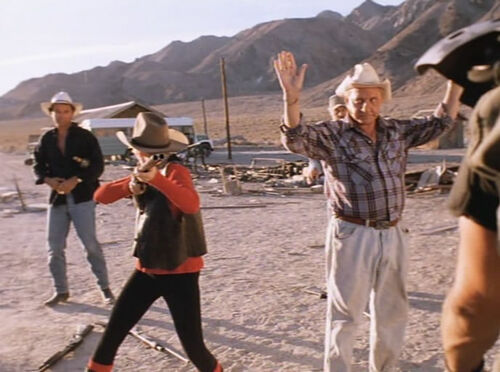 Double Barreled Shotgun
Edit
Mildred Hodges (Susan Tyrrell) uses a Double Barreled Shotgun in several scenes.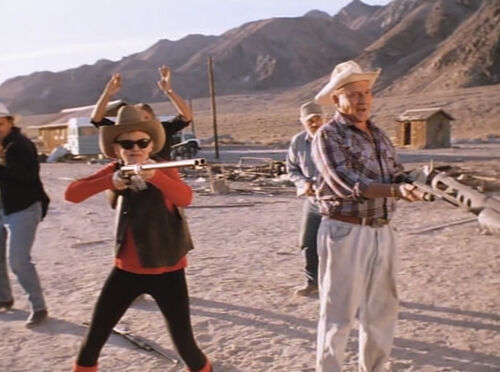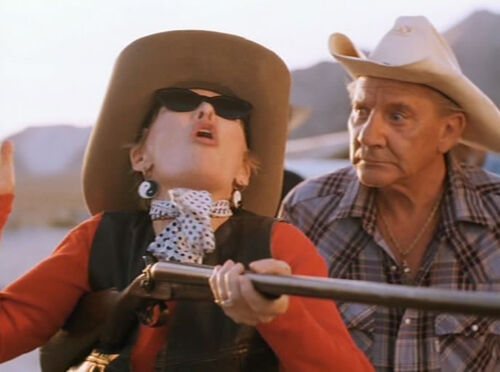 Muzzelite MZ14 Bullpup
Edit
Ruger Mini-14 rifles in Muzzelite MZ14 Bullpup configuration are used by several terrorists in the opening scene. MP personnel on the base also carry these rifles.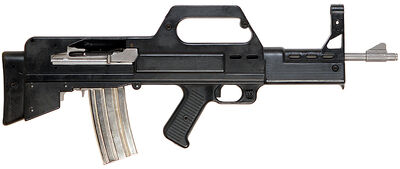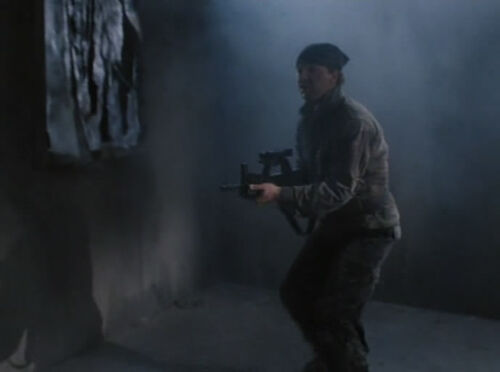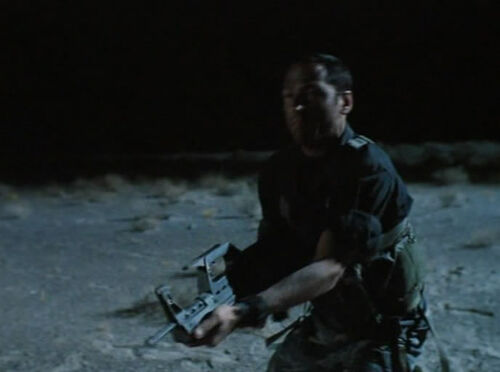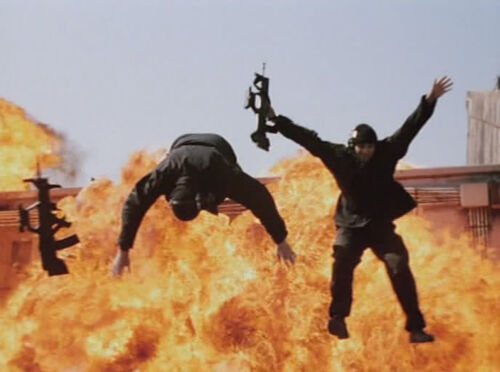 Ad blocker interference detected!
Wikia is a free-to-use site that makes money from advertising. We have a modified experience for viewers using ad blockers

Wikia is not accessible if you've made further modifications. Remove the custom ad blocker rule(s) and the page will load as expected.