Kill the Messenger
Country
United States
Directed by
Michael Cuesta
Release Date
2014
Studio
Bluegrass Films
The Combine
Distributor
Focus Features
Kill the Messenger is a 2014 crime thriller film directed by Michael Cuesta, the film stars Jeremy Renner, Oliver Platt, Michael Sheen, Andy Garcia, Ray Liotta, Barry Pepper, Mary Elizabeth Winstead and Rosemarie DeWitt.

The following weapons were used in the film Kill the Messenger:

Smith & Wesson Model 66
Edit
When someone appears outside his house, Gary Webb (Jeremy Renner) takes what appears to be a Smith & Wesson Model 66 revolver with him to go outside. He fires off a round to scare off the intruder.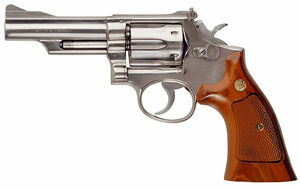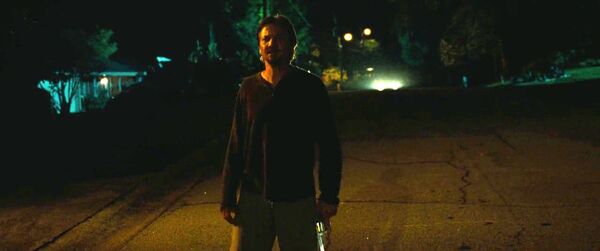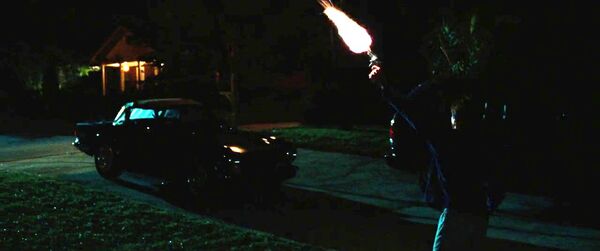 Beretta 92FS
Edit
Deputies with the Orange County Sheriff's Department are armed with the Beretta 92FS while conducting a raid at the film's beginning.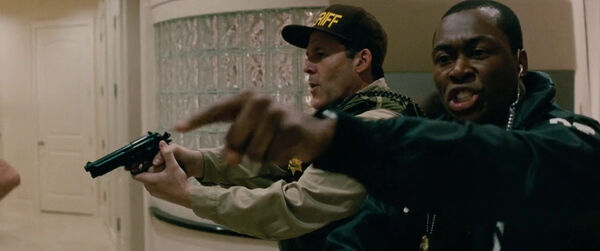 DEA agents are armed with the Glock 17 while conducting a raid at the film's beginning.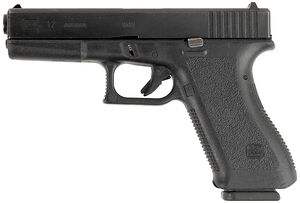 The guards at the Nicaraguan prison are armed with AKM rifles.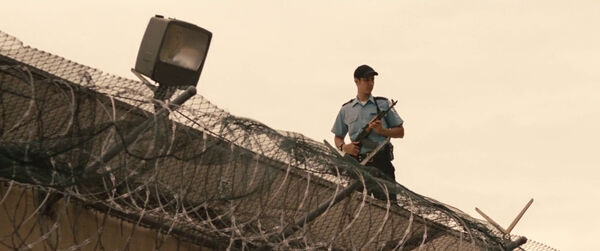 The leader of the men at the airstrip is seen armed with an Heckler & Koch HK51.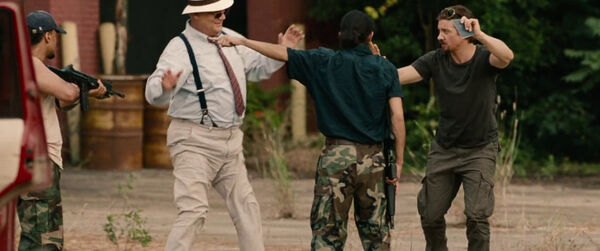 Heckler & Koch HK33A2
Edit
The Heckler & Koch HK33A2 is carried by the one of the men that confronts Webb at an airstrip.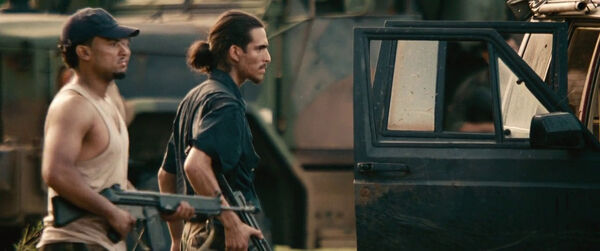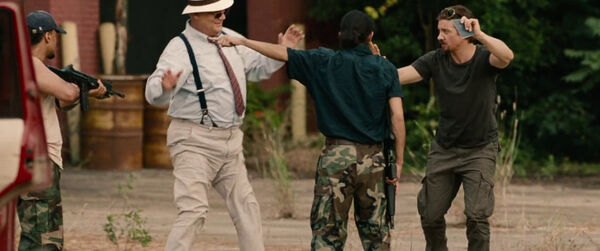 Ad blocker interference detected!
Wikia is a free-to-use site that makes money from advertising. We have a modified experience for viewers using ad blockers

Wikia is not accessible if you've made further modifications. Remove the custom ad blocker rule(s) and the page will load as expected.