The future is subject to change.
This article is for an unreleased piece of media. Any screenshots used are from official Trailers and sources. Content is subject to change.
London Has Fallen
Country
United States
Directed by
Babak Najafi
Release Date
2016
Studio
Millennium Films
Nu Image
Distributor
Focus Features
Gramercy Pictures
London Has Fallen is the 2016 sequel to the 2013's Olympus Has Fallen. The sequel follows Mike Banning (Gerard Butler), who is in London with US President Benjamin Asher (Aaron Eckhart) to attend the funeral of the British Prime Minister, and subsequently find themselves trying to survive another terrorist incident. Also returning from the original film are Morgan Freeman, Angela Bassett, and Robert Forster.

The following weapons were used in the film London Has Fallen:

SIG-Sauer P229 E2
Edit
Secret Service Special Agent Mike Banning (Gerard Butler) is briefly seen firing what appears to be a SIG-Sauer P229 E2.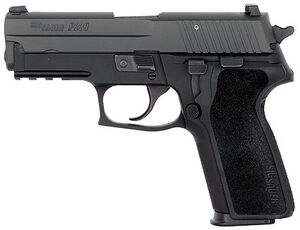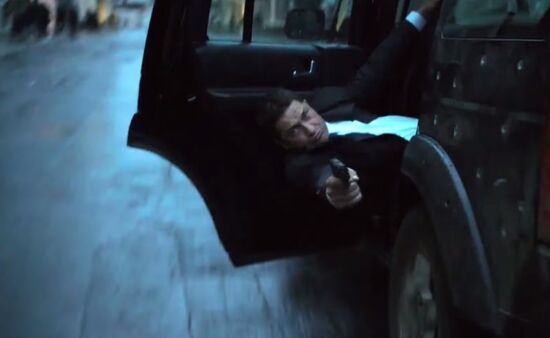 Enfield L85A2
Edit
Members of the Queen's Guard are seen marching with and firing Enfield L85A2 rifles outside of Buckingham Palace.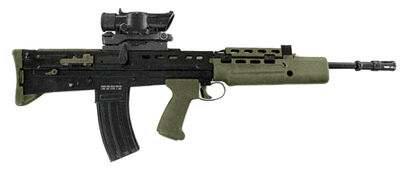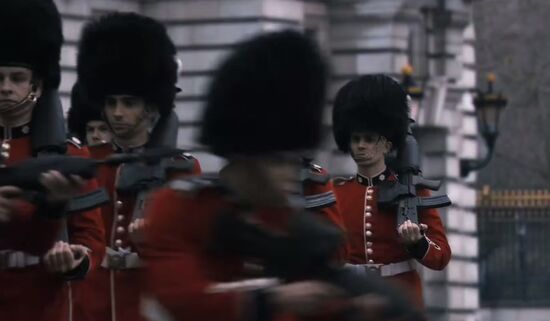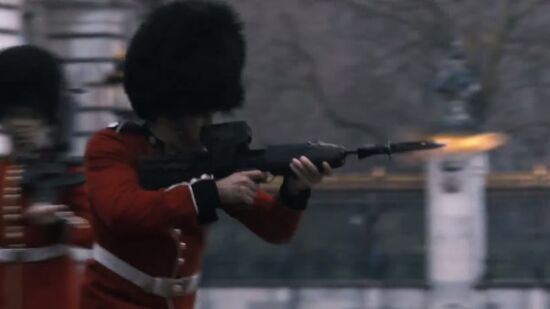 Unknown AK Variant
Edit
An AK variant is seen launched into the air by an explosion. Mike Banning (Gerard Butler) is also seen handling an unknown AK variant in a promotional still.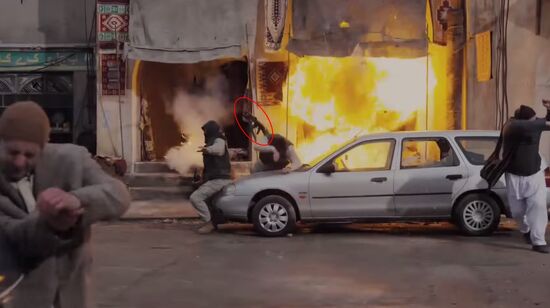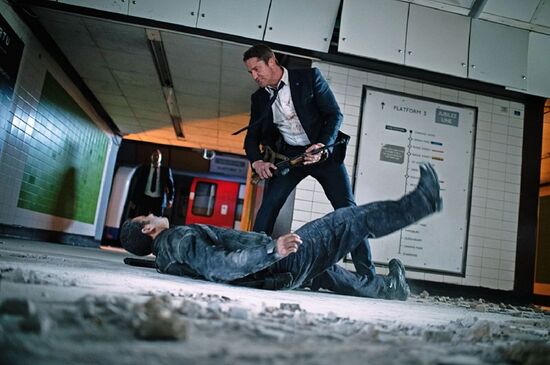 FIM-92A Stinger
Edit
A terrorist can be seen firing what appears to be a FIM-92A Stinger from atop a roof in the first trailer.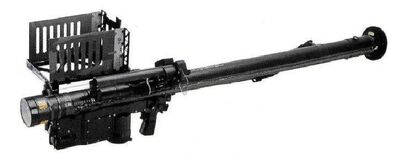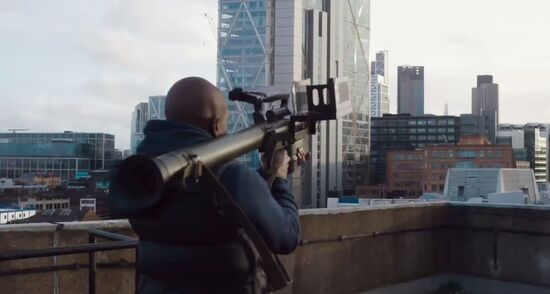 Ad blocker interference detected!
Wikia is a free-to-use site that makes money from advertising. We have a modified experience for viewers using ad blockers

Wikia is not accessible if you've made further modifications. Remove the custom ad blocker rule(s) and the page will load as expected.