Psycho Diver: Soul Siren
Country
Japanese
Directed by
Mamoru Kanbe
Release Date
1997
Studio
Studio Junio
Madhouse Studios
Main Cast
Character
Actor

The following weapons were used in the film Psycho Diver: Soul Siren:

Walther PPK
Edit
Kudo uses Walther PPK.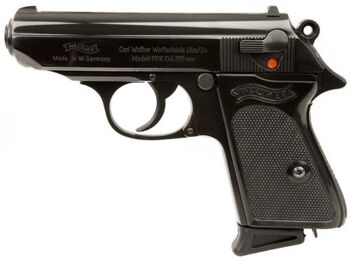 Unknown Revolver
Edit
Security guard fires an unknown revolver.
Remington 870
Edit
Police carries Remington 870.
Ad blocker interference detected!
Wikia is a free-to-use site that makes money from advertising. We have a modified experience for viewers using ad blockers

Wikia is not accessible if you've made further modifications. Remove the custom ad blocker rule(s) and the page will load as expected.