Unstoppable (2010)
Country
United States
Directed by
Tony Scott
Release Date
2010
Language
English
Studio
Twentieth Century Fox Film Corporation
Scott Free Productions
Distributor
Twentieth Century Fox Film Corporation
Unstoppable is a 2010 thriller based on a true story that stars Denzel Washington and Chris Pine as rail men who put their lives at risk to stop a unmanned speeding train from derailing and causing a mass casualty event. Unstoppable was the final feature directed by Tony Scott (whose life tragically ended when he jumped from a Los Angeles bridge in 2012) and was the fifth and final collaboration with Washington, who previously starred in Crimson Tide, Man on Fire, Déjà Vu (2006), and The Taking of Pelham 123 (2009).

The following weapons were used in the film Unstoppable (2010):

M16A2 rifles are used by sheriff's deputies and state troopers in an attempt to slow the unmanned train by shooting the emergency fuel cutoff switch on the lead locomotive. An officer described them as "shotguns" to a reporter.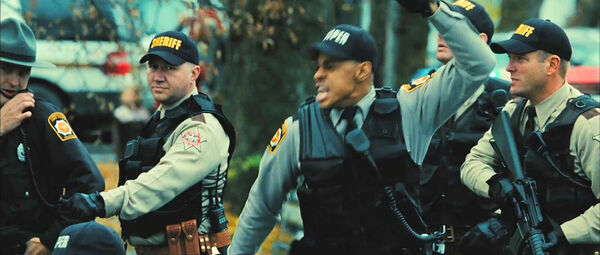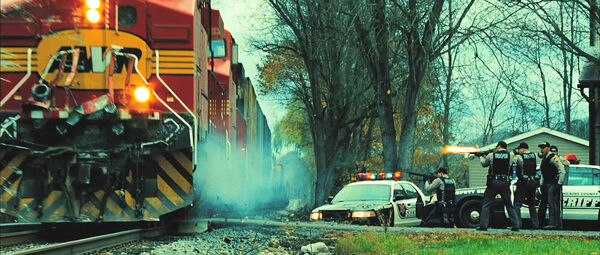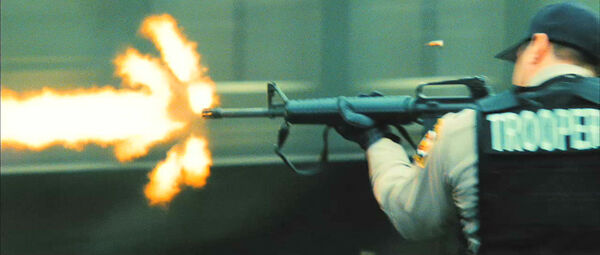 Ad blocker interference detected!
Wikia is a free-to-use site that makes money from advertising. We have a modified experience for viewers using ad blockers

Wikia is not accessible if you've made further modifications. Remove the custom ad blocker rule(s) and the page will load as expected.